PLAZA
Renaissance space with culture, art, shopper-tainment, and media art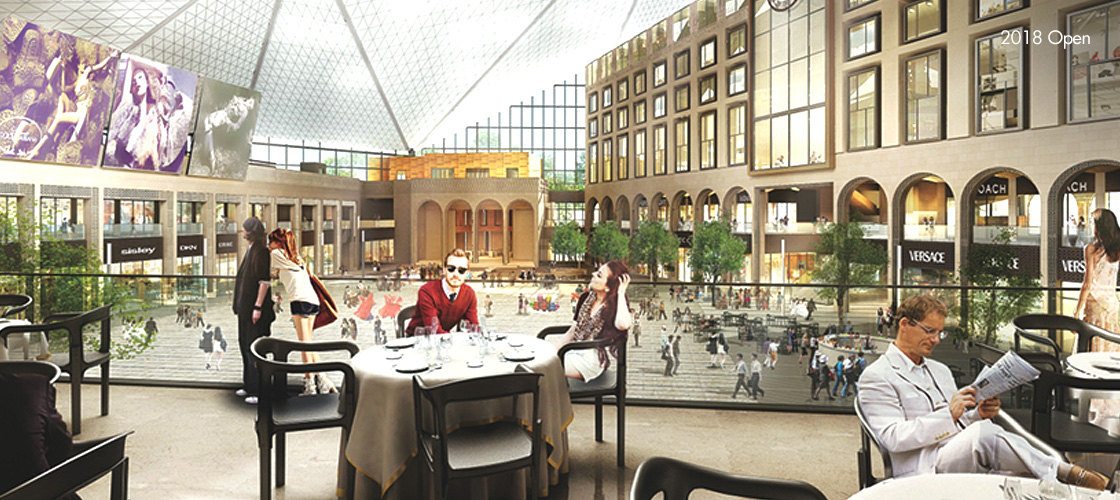 Offers K-Style shopping, dining, and cultural experience.
The place where your experience with PARADISE CITY's culture begins. This is the first place you see when you arrive at PARADISE CITY from Incheon Airport on the maglev.
It is at the center of PARADISE CITY's culture, art, and shopping. Like a plaza in an ancient city in Europe, the place is connected to an art gallery, shopping center, café, and hotel at the heart of PARADISE CITY.
A place where you can enjoy K-Style culture. Experience new K-Style culture from K-Beauty's fashion and cosmetic items to K-Art of Korea artists.